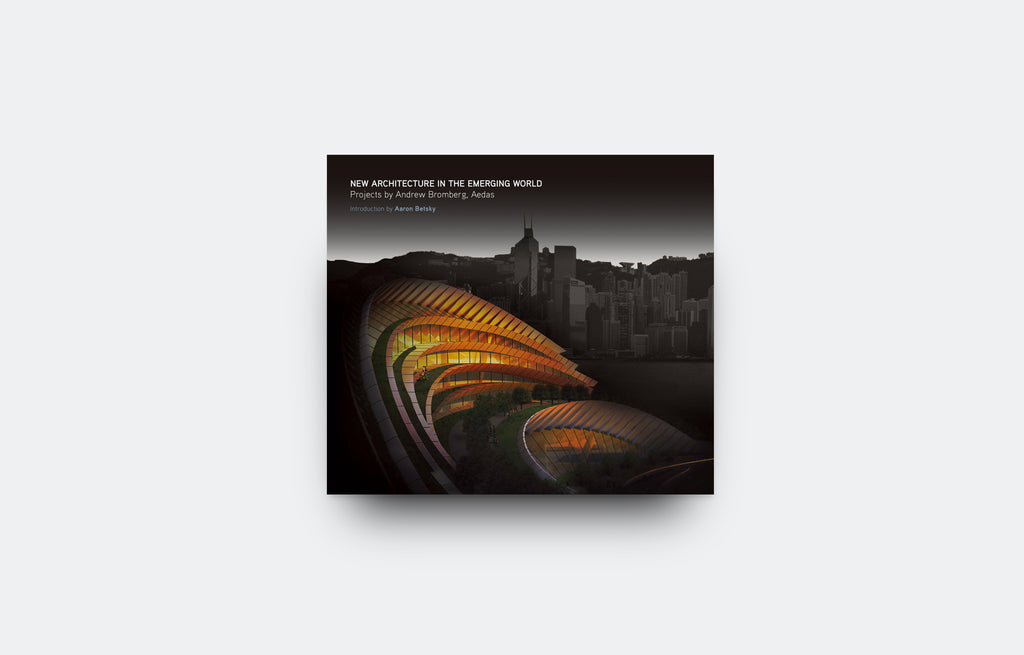 New Architecture in the Emerging World: Projects by Andrew Bromberg, Aedas
Visit New Architecture in the Emerging World page for more info
New Architecture in the Emerging World Projects by Andrew Bromberg, Aedas
New Architecture in the Emerging World chronicles eight critical years in the career of Andrew Bromberg, beginning in 2001 when he emigrated from Seattle to join Aedas Hong Kong, and running to 2009 when, as Aedas Executive Director of Design for the Middle East and Asia, Andrew designed dozens of phenomenal projects from Beirut to the Yellow Sea.
New Architecture in the Emerging World traces the intertwined fortunes of Andrew, Aedas, and the Asian continent during the time when the world's economic center-of-gravity appeared, at least for a while, to have permanently tilted towards the East. During this tumultuous and unprecedented era, Aedas grew to become one of the f ve largest architectural practices in the world, in part due to the firm's signifcant presence in Hong Kong preceding the boom, and in part due to the furious energy and ambition that Andrew Bromberg brought to the form, taking advantage of the explosion of economic and development activity throughout the Asian continent.
The projects profiled in New Architecture in the Emerging World illustrate the extremely diverse range of projects that Andrew Bromberg has designed. They additionally illustrate the exceptional design versatility that Andrew Bromberg employed in order to address the wide variety of clients, sites, architectural programs, schedules, and cultural parameters, several million square meters in all, spanning one-third of the globe, with which he was presented in little more than eight years.
New Architecture in the Emerging World
Book Size: 9.45 x 8.45 in / 240 x 215 mm
Format: Landscape
Pages: 384
Language: English
Photographs:100
Illustrations: 800
Edition: Softcover with 3/4 flaps (978-84-9936-720-0)